Big sale Shibari.Guru: RopeFest + Black Fridey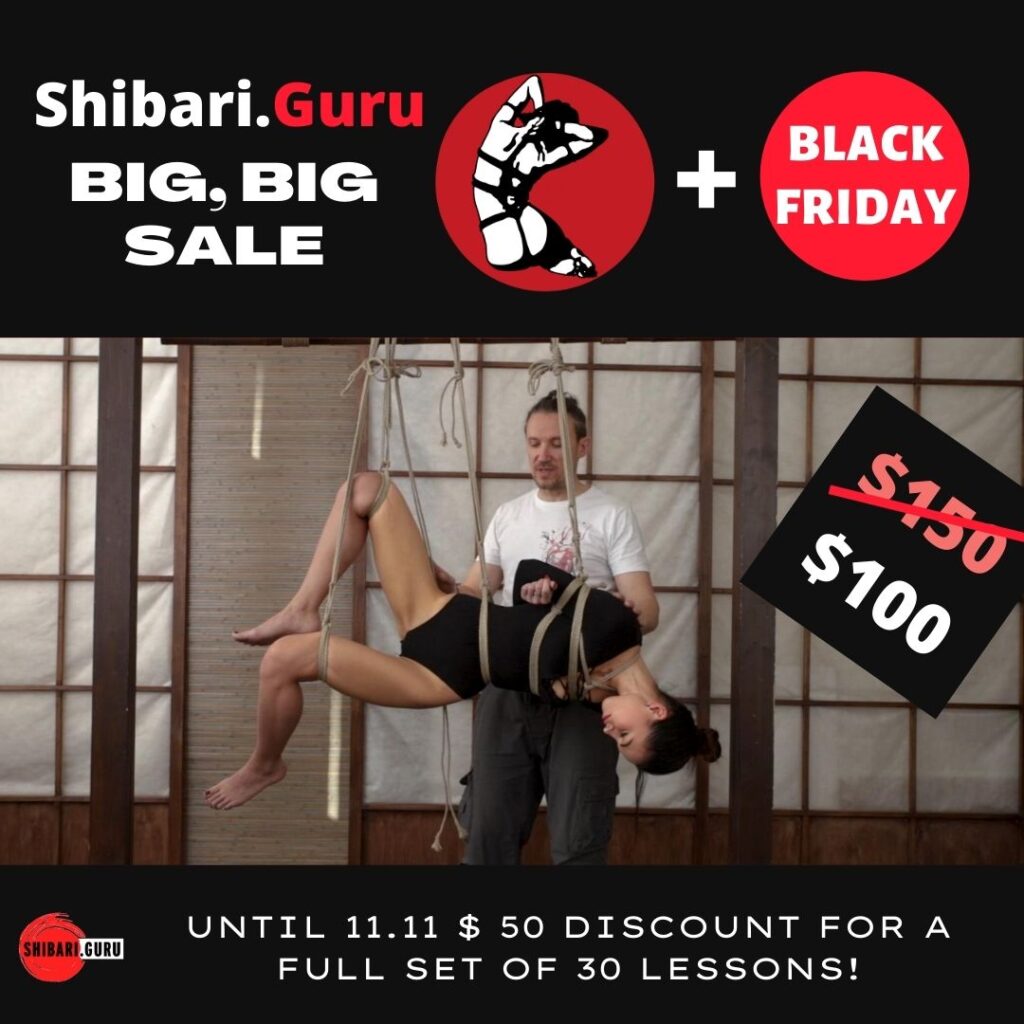 Ahead of RopeFest Peterburg 2020 shibari festival and the best sale date of the year — BlackFriday we have prepared a discount for you!
A complete set of shibari video lessons which includes 30 lessons can be purchased from a discount of 50 USD. The normal price is 150 USD. The new price is valid until November 11, 2020 (inclusive) and is 100 USD.
For purchase, please contact Boris Mosafir .